Raptors: It was a decent day for raptors, with Sharp-shinned Hawks saving the count. 49 of the 55 raptors were Sharpies. A fair amount of Sharpies were milling around during the last hour of the count, so there may be a nice, small push of them early tomorrow morning, and a good day for them overall.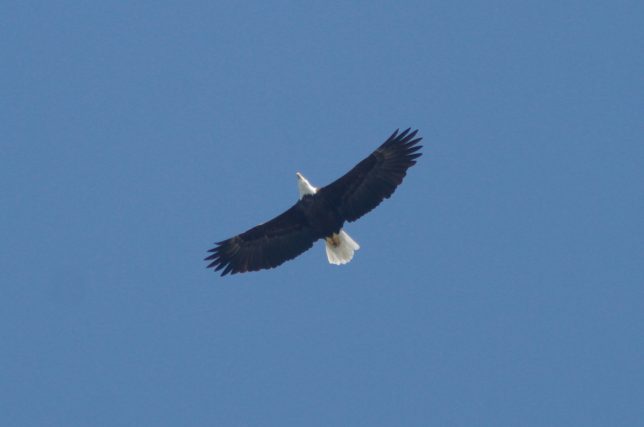 Non-raptors: A Western Kingbird was undoubtedly the day's, and one of the season's, highlights. The bird was initially detected when it gave a few 'kip' calls, and was subsequently seen flying east across the open area in front of the hawk counting site. The bird briefly perched on a cedar before flying further east to a spruce, then another spruce, and then out of sight to the east. Sadly, this entire encounter only lasted 4 minutes before the bird was never seen again.
Ten Common Loons was the most seen so far this season, as was 27 Blue Jays. Other notables included an American Golden-Plover, Least Sandpiper, and 89 American Goldfinches.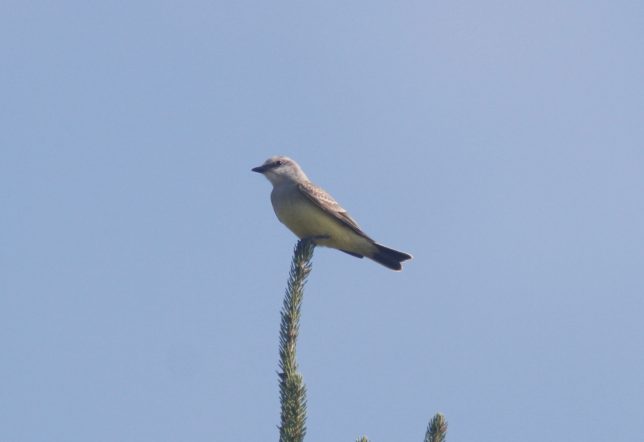 Monarchs: Just 3 were detected.
Best of the next 5 days: The weather continues to look similar for the next 5 days, making the better days harder to predict. Sharpies should be consistent throughout the period, possibly picking up on some days, and Bald Eagles are likely to push through on some of these days as well.