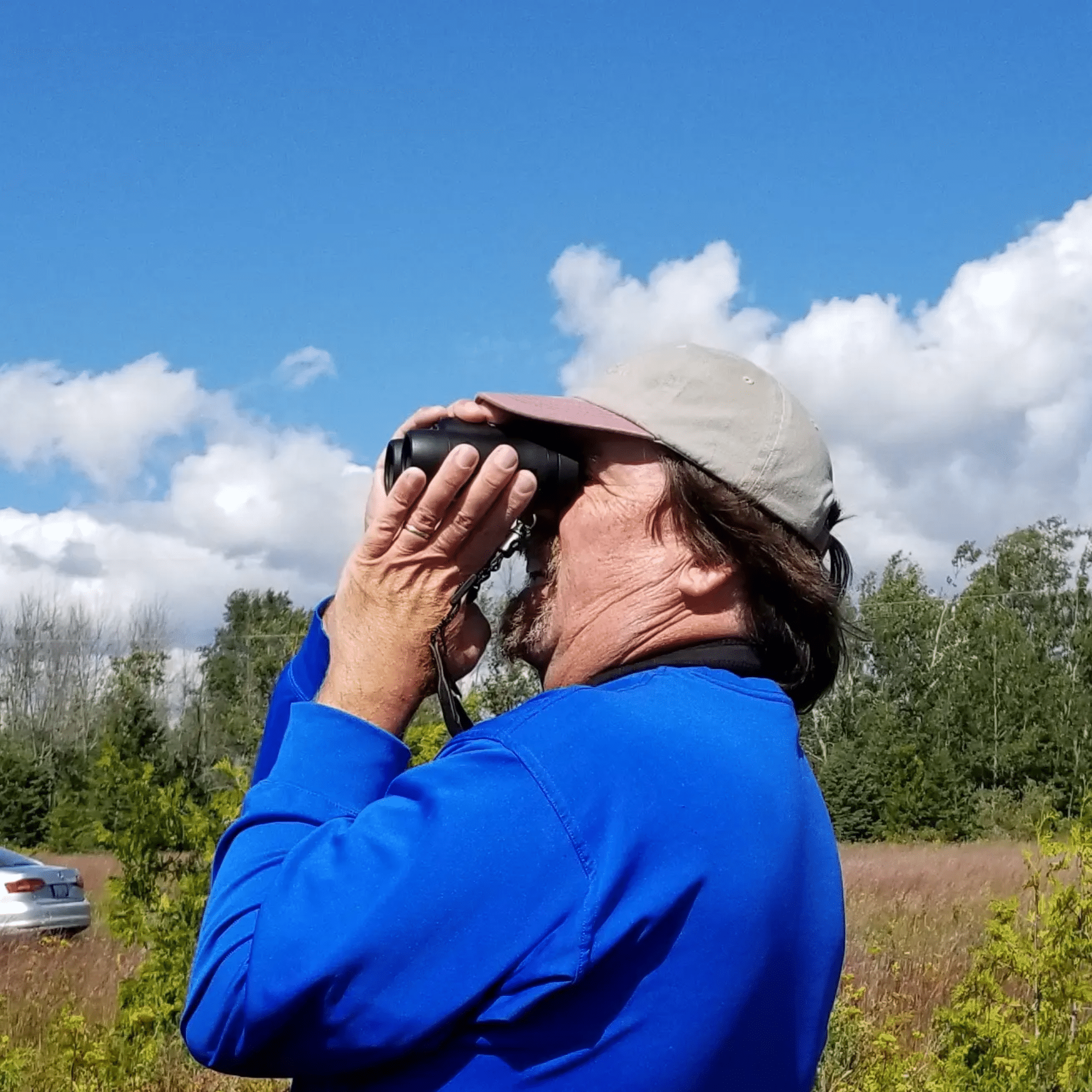 Calvin Brennan - Fall Hawk Counter
(Hawks Fall, 2020, Spring, 2021). I worked as the Fall 2020 and Spring 2021 hawk counter at Point LaBarbe. I currently live in Grayling, MI but spend much of my time in Spring and Fall following the bird migration. I have counted hawks at several locations, including Whitefish Point, Brockway Mountain, Detroit River (all in Michigan), and Kiptopeke in Virginia.
Jess Gwinn - Fall Lead Owl Bander
I'm from Greene County, Indiana, and in 2001 I visited Hawk Mountain in PA with a friend. While there, we saw a Northern Saw-whet Owl banding station. Being told there were few stations in the lower Midwest (none in IN), we decided to start one. This became the Yellowwood State Forest station, still in operation today. Driving an hour each way to the YSF station was very tedious, so I decided to try banding on my forested acreage/home site in Greene County, IN, where I had never seen or heard an NSWO. This proved successful, and banding at this site continued through 2019. I have banded more than a thousand owls in my career. My wife (also a bird bander) and I visited a MAPS station (Monitoring Avian Productivity and Survivorship) at Crane Naval Station in 2004. We were both fascinated by the process and the possibilities. Thus, in 2011 we started a MAPS station at our forested home site in Greene County. We concluded this project after the 2020 season. Also, in 2011, I started volunteering with the Indiana DNR, helping to install Barn Owl nest boxes. I eventually branched out into building the boxes and scouting locations for new boxes. This effort continues. In short, I have been enamored by birds my whole life and believe strongly in doing all I can to help them in any way I can.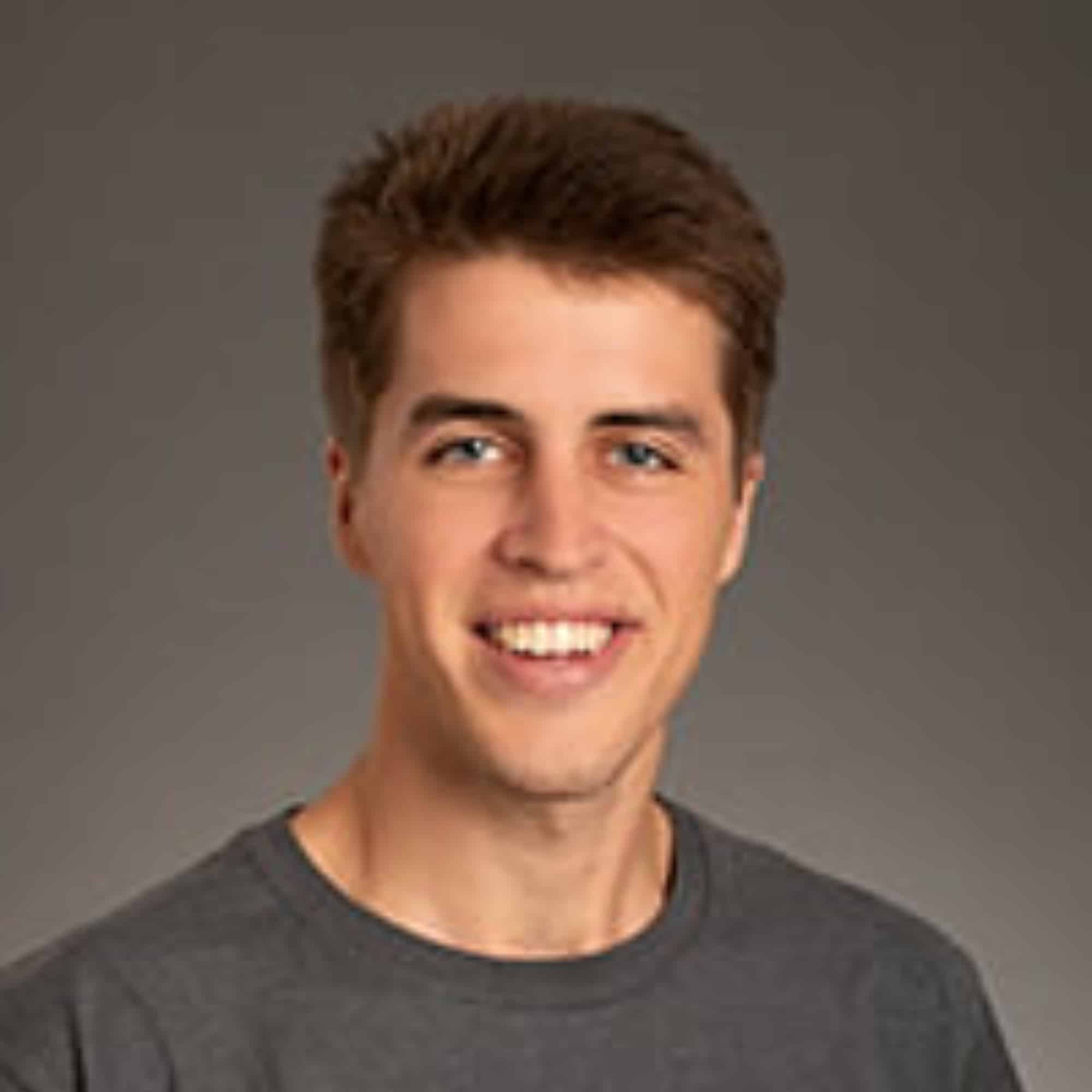 Michael Gordon - Fall Assistant Owl Bander
I'm originally from Michigan, but I live in Boise, ID, obtaining a Master's of Science in Raptor Biology. I graduated from Lake Superior State University in May 2015 with my Bachelor of Science in Fisheries and Wildlife Management. For my master's thesis, I captured over one thousand barn owls, banded them, took blood samples, made morphometric measurements, and aged them with Pyle's guide. I also led field crews and supervised my undergraduate assistants doing these tasks. In addition, I became familiar with banding station operations by volunteering one day a week for a semester at Intermountain Bird Observatory in Boise, ID, working at the Diurnal Raptor Trapping Station, or checking the mist nets to extract saw-whets at night. I've also worked as a Spotted Owl Field Technician for the UC Davis spotted owl monitoring program in Shaver Lake, CA, as a Research Assistant, doing Michigan osprey research in Houghton Lake, MI.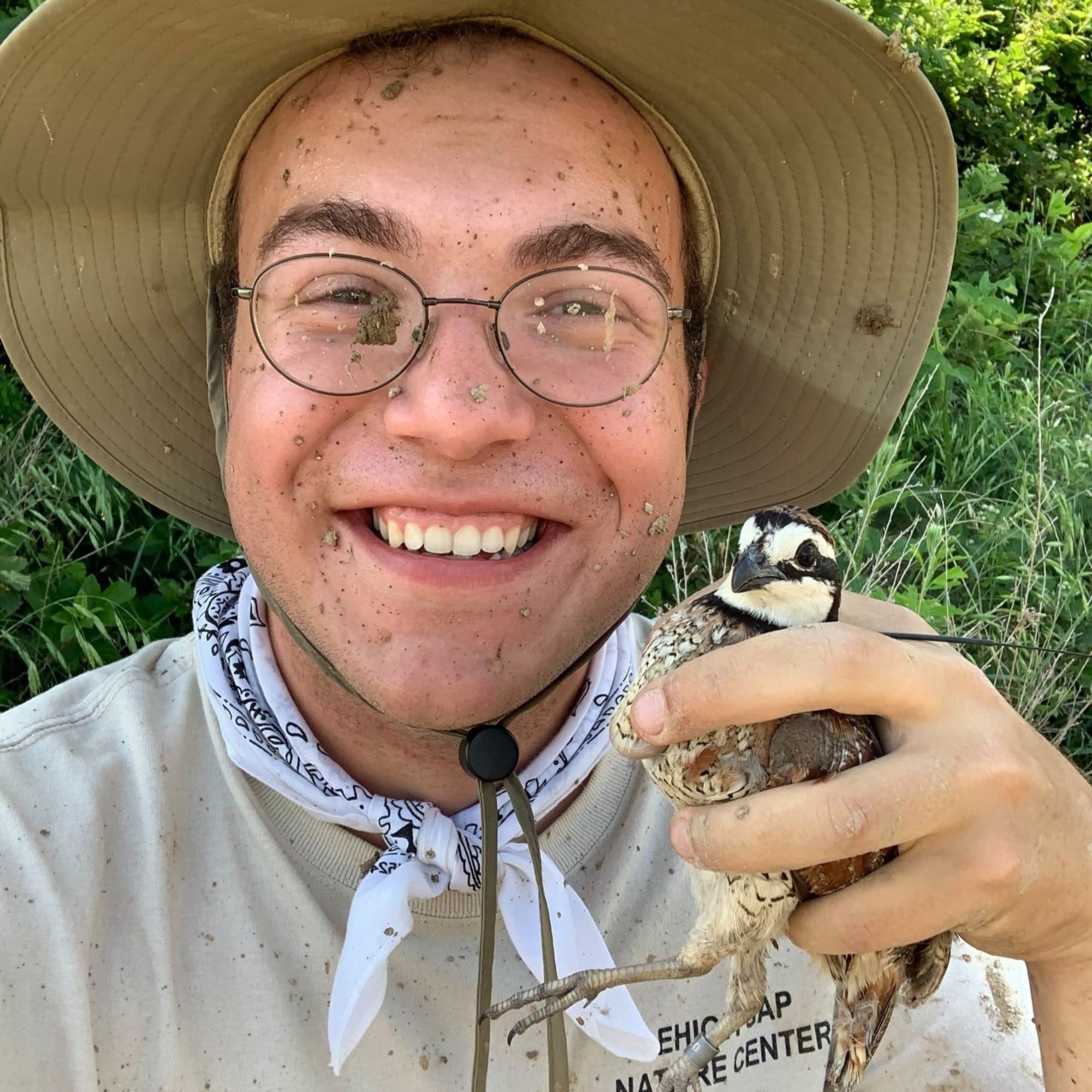 Ty Sharrow - Fall Waterbird Counter
I'm from Lehighton, PA, and I graduated from Keystone College in 2021 with my Bachelor's in Wildlife Biology and a minor in Psychology. Previously, I've been a PH.D. and Masters Field Research Assistant at Southern Illinois University, in Carbondale, IL (Summer 2019). I was responsible for independently conducting avian point counts and a Bird Banding Intern Pocono Avian Research Center Stroudsburg, PA (Summer 2018). I have been an avid bird watcher for all my life, with most of my time birding being spent in Pennsylvania. I have amassed 1,322 checklists on eBird, and I have volunteered for many avian surveys, including Christmas Bird Counts, Winter Raptor Surveys, Big Sits, Nightjar surveys, and Marsh bird Breeding Surveys. I have also personally led multiple bird walks. I am excited at the opportunity to contribute to the waterbird migration counts at historic Mackinac Straits!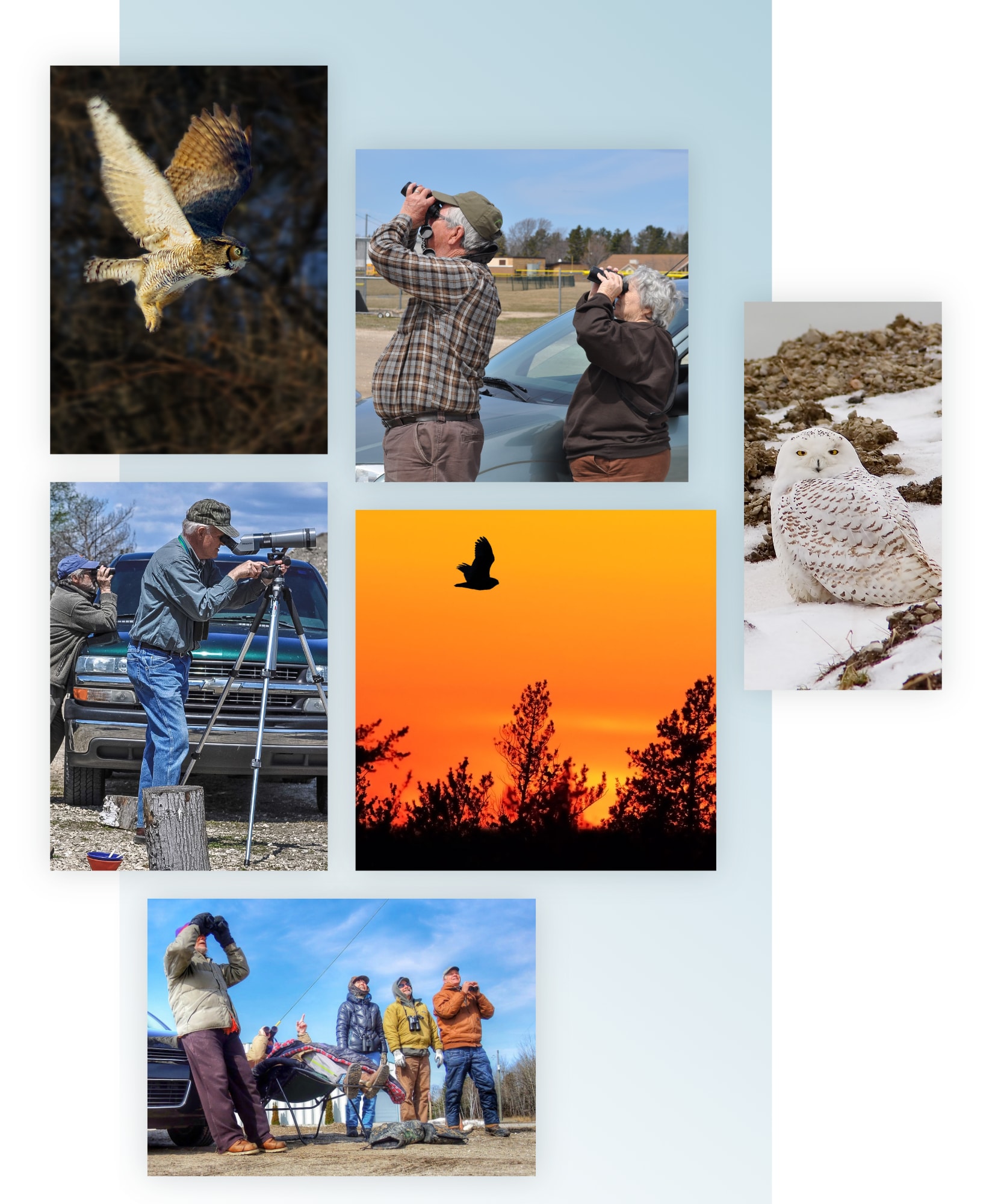 Catching Up with Previous MSRW Contractors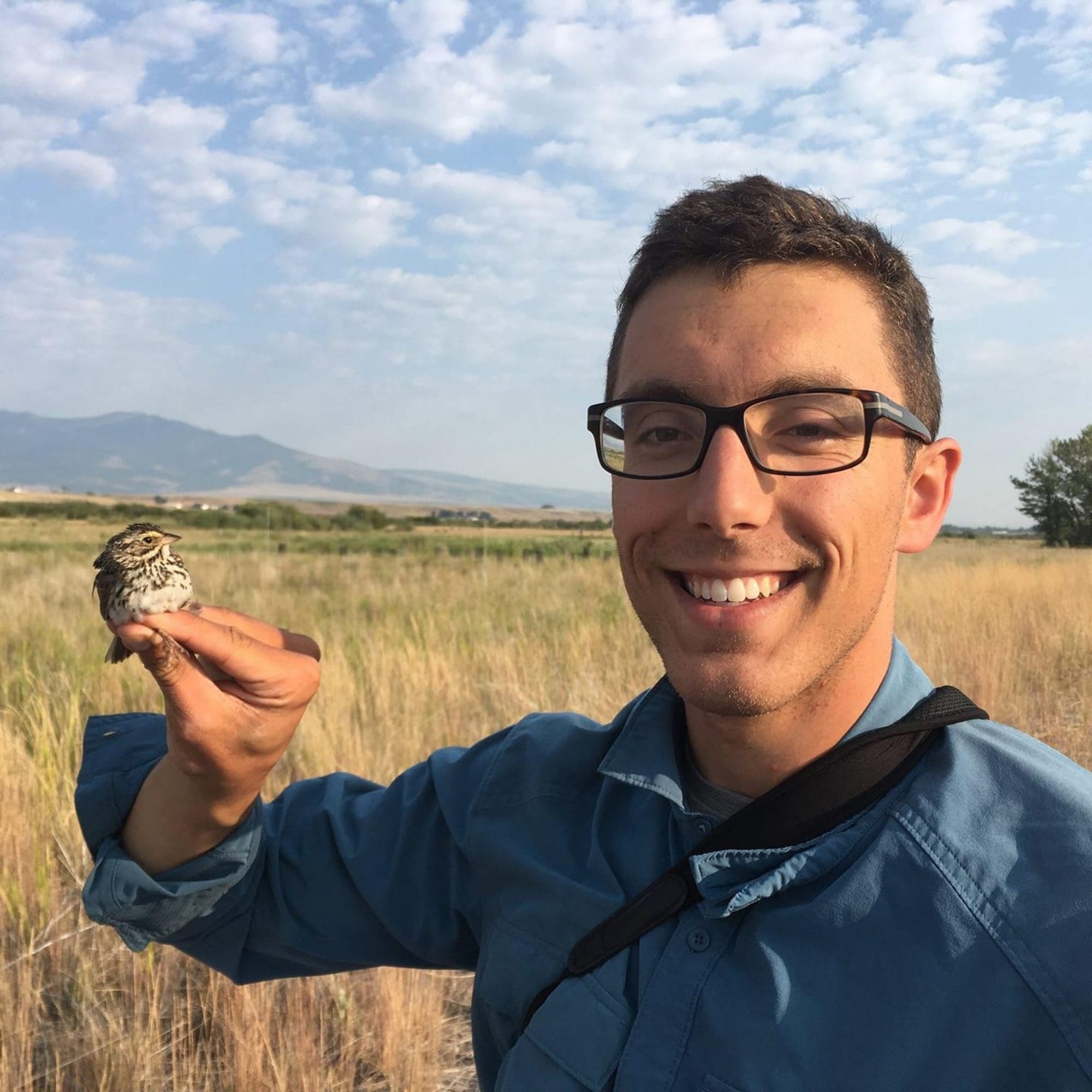 Adam Cupito
(Waterbirds Spring, 2021). I'm from Loveland, Ohio, and I graduated from The Ohio State University in May 2018 with my Bachelor's in Wildlife Science. I've previously worked trapping quail and grouse, and fitting them with radio transmitter collars and backpack GPS transmitters, and conducted telemetry research from that data. I've also done extensive bird banding, counts and surveys, at sites in Sweden, New York, Texas, Colorado, Montana, Wyoming and Ohio.   With great enthusiasm, I look forward to the opportunity of working with the Mackinac Straits Raptor Watch as a Waterbird Counter!
Adam (Bradley) Richardson
(Waterbirds Spring, 2018). Since then, I published my first hawk migration study from Bridger Mountains, Montana, and returned there for another count; surveyed woodpeckers near Atlanta, Idaho; and did breeding bird point count surveys across Montana, Idaho, and Utah. In 2020, I launched a new spring hawk count at Camp Baker, Montana, in cooperation with Upper Missouri Breaks Audubon Society in Great Falls, which accepts this work's donations.
Arthur Sanchez
(Owls Spring, 2017). Since then, I worked for spring 2018 and 2019 at the Black Swamp Bird Observatory in Ohio, one of the highest volume stations in the U.S.
Aspen Ellis
(Waterbirds Fall, 2017). Since working with MSRW, I've led crews studying beach-nesting birds for Conserve Wildlife Foundation New Jersey, contributed to research and rehabilitation efforts for endangered shearwater populations on Kauai, worked with Alaska Maritime National Wildlife Refuge, and monitored seabird colonies off the coast of California with the Common Murre Restoration Project. I'm now applying to PhD programs to study the effects of climate change on seabird populations.
Benjamin Stalheim
(Waterbirds Fall, 2020). I worked as the fall 2020 waterbird counter, and I am so excited to share with you all that passes through the Mackinac Straits this season. A little about myself; I am a wildlife and evolutionary biologist and have studied the ecology of birds across the world.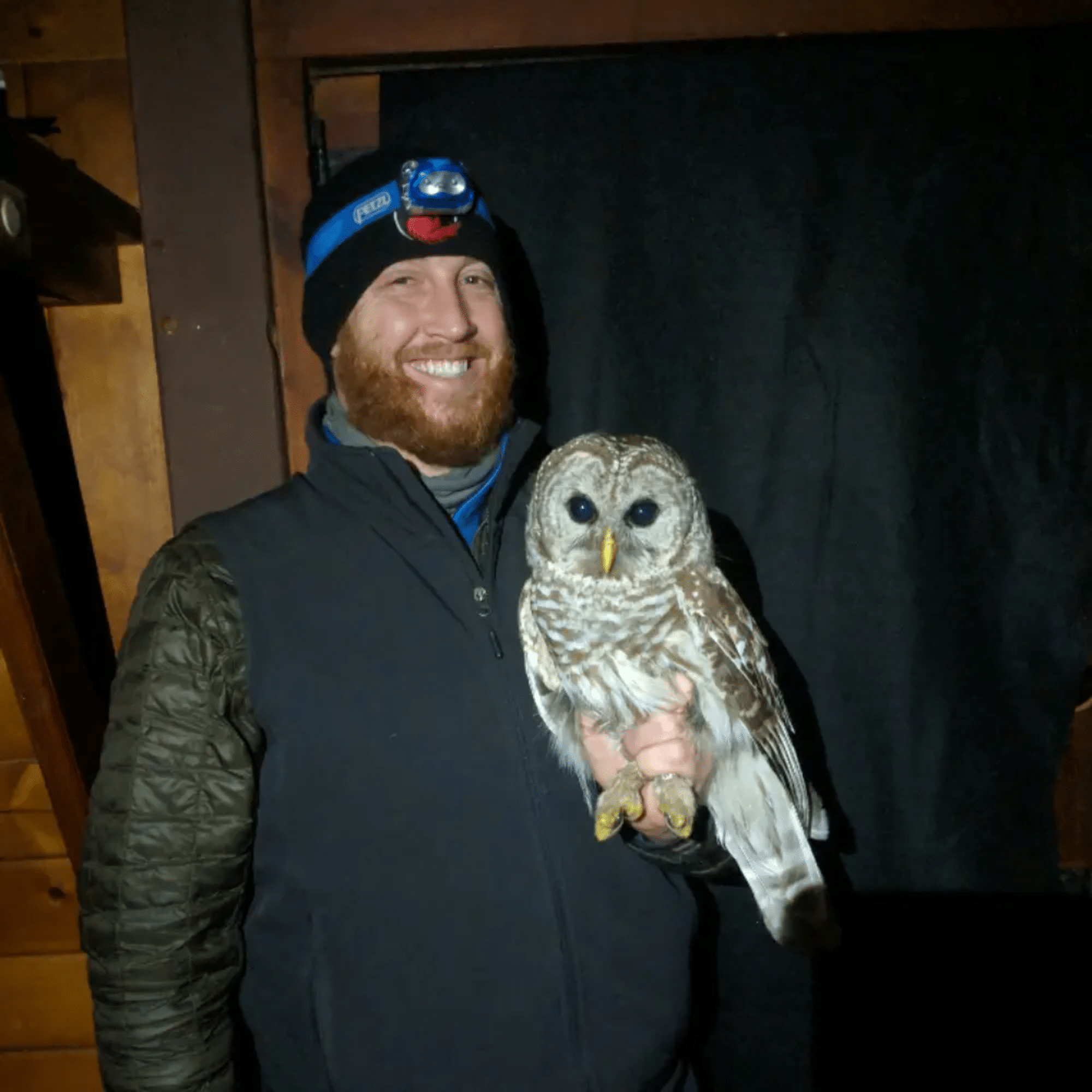 Chad Cremer
(Owls Spring, 2019)
Conner Vara
(Owls Spring, 2018)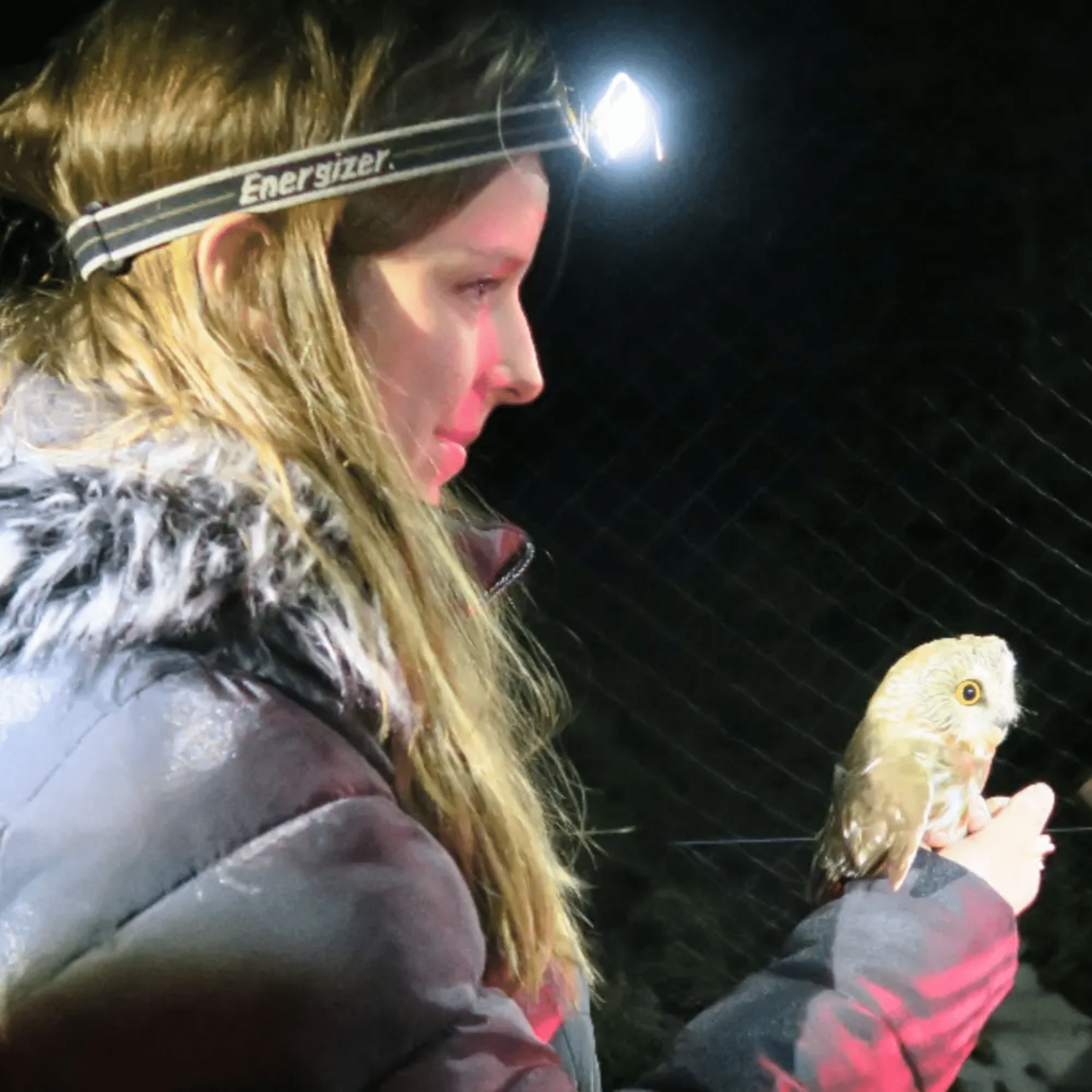 Emily Wilmoth
(Owls Spring, 2016). Since then, I graduated from the University of Minnesota Duluth in May 2018 with a Master's degree in Environmental Education.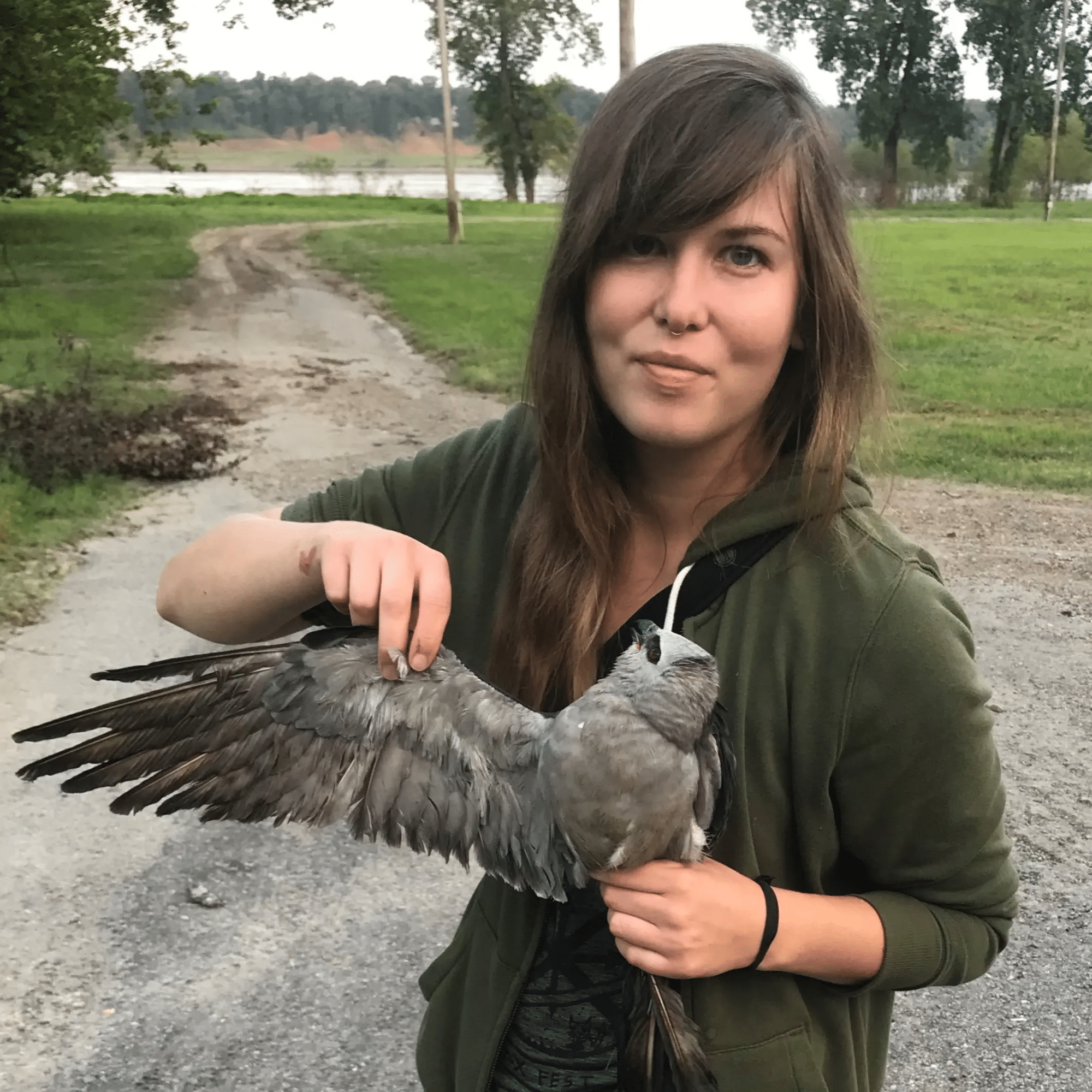 Frances Whalen
(Raptor Naturalist Spring, 2017 / Owls Fall, 2017). Since working for MSRW I was a raptor trapping intern at Cedar Grove Ornithological Research Station in Wisconsin, a Mississippi kite technician (monitoring nest of and trapping Mississippi kites), a naturalist at Hawk Ridge, Minnesota, and am currently a fisheries technician for Southern Illinois University.
Jason Bojczyk
(Hawks Fall, 2018, 2019)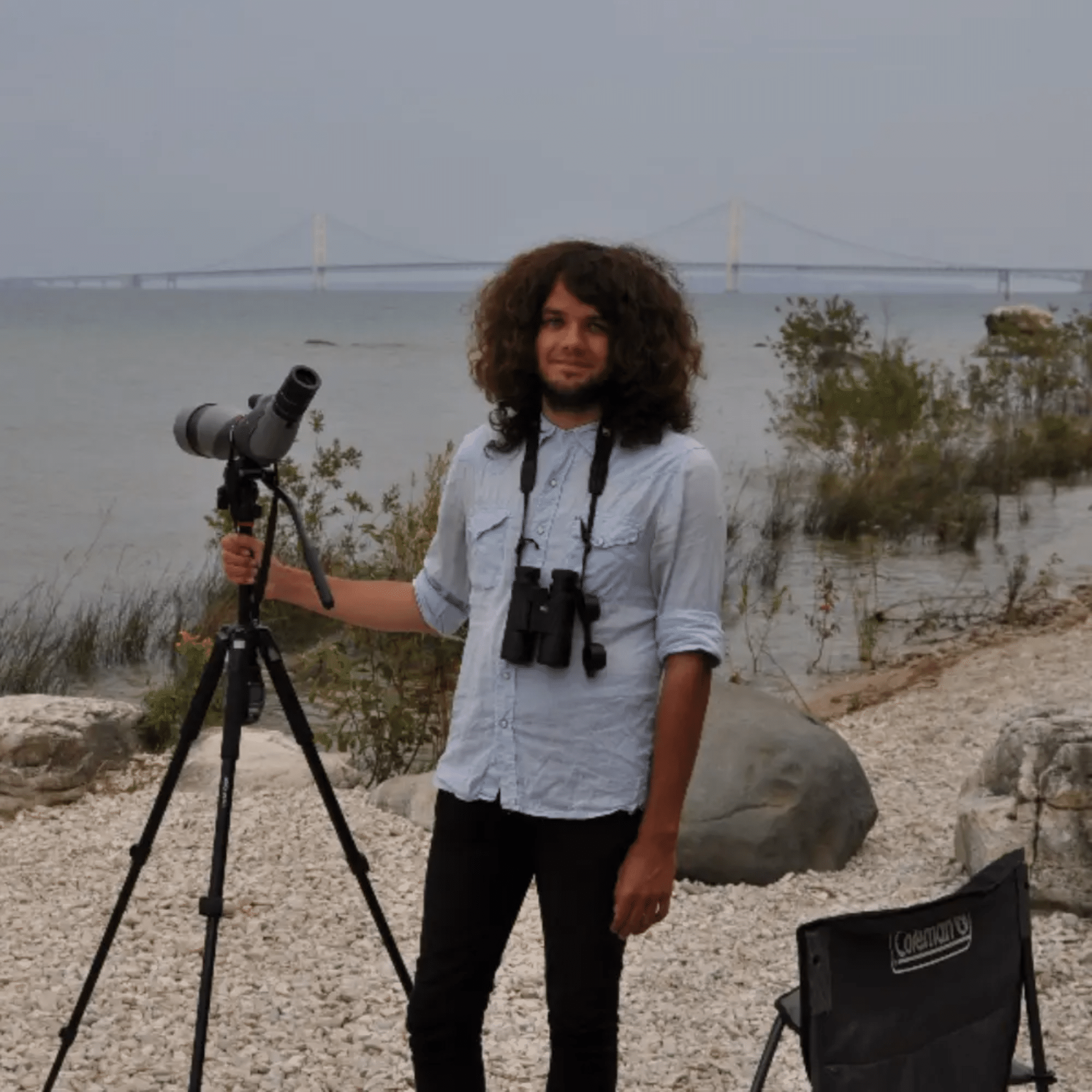 Jason Newton
(Waterbirds Spring, Fall 2016 / Hawks Spring, 2017).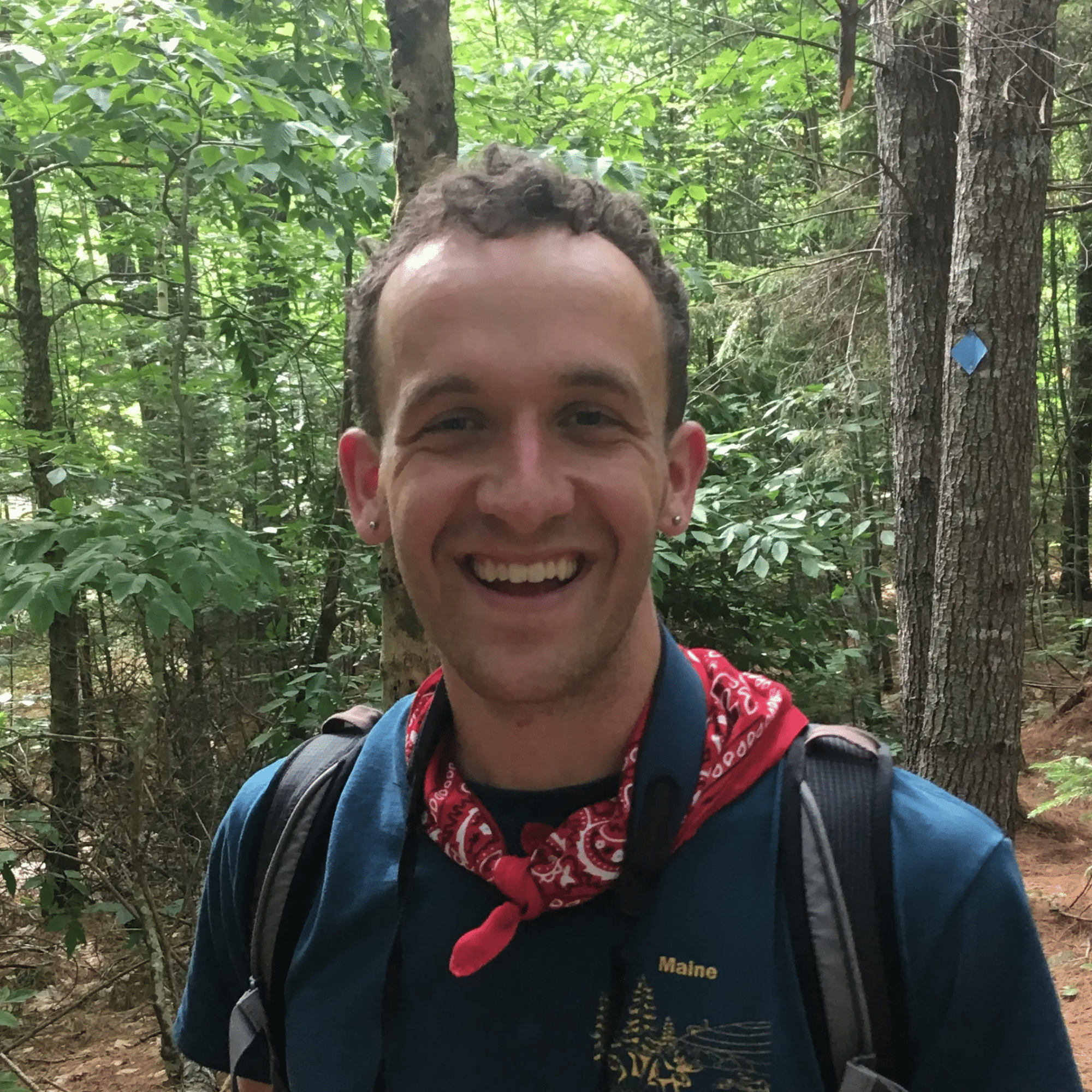 Jonah Levy
(Waterbirds Spring, 2019). Since then, I have done two seasons of point counts and remote montane atlasing for the Maine Breeding Bird Atlas (Summer 2019, 2020), a season of data analysis for Maine Audubon (Winter, 2019-20), and a season in Northern California monitoring mule deer browse (Spring, 2020). I started my Ph.D. at Tufts University this Fall (2020) and will be studying the impacts of global change on bird distributions and community structure at multiple spatial scales; and will be back in Northern Maine for dissertation research a third season of atlasing this coming summer.
Josh Jaeger
(Waterbirds Spring, 2017). Since then, I began graduate school at the University of Houston-Clear Lake. I worked on the American Eel Project in March 2018 and as an avian point count technician for WEST Inc. for two summers. As of November 2020, I head to Idaho for a few years.
Kandace Glanville
(Owls Fall, 2020). I'm from Columbus, Ohio, and I graduated from Ohio State University in May 2019 with my Bachelor's in Wildlife Science. My first time birding was about 3-4 years ago, during my second year of undergrad, after taking a birding course at Stone Laboratory on Lake Erie.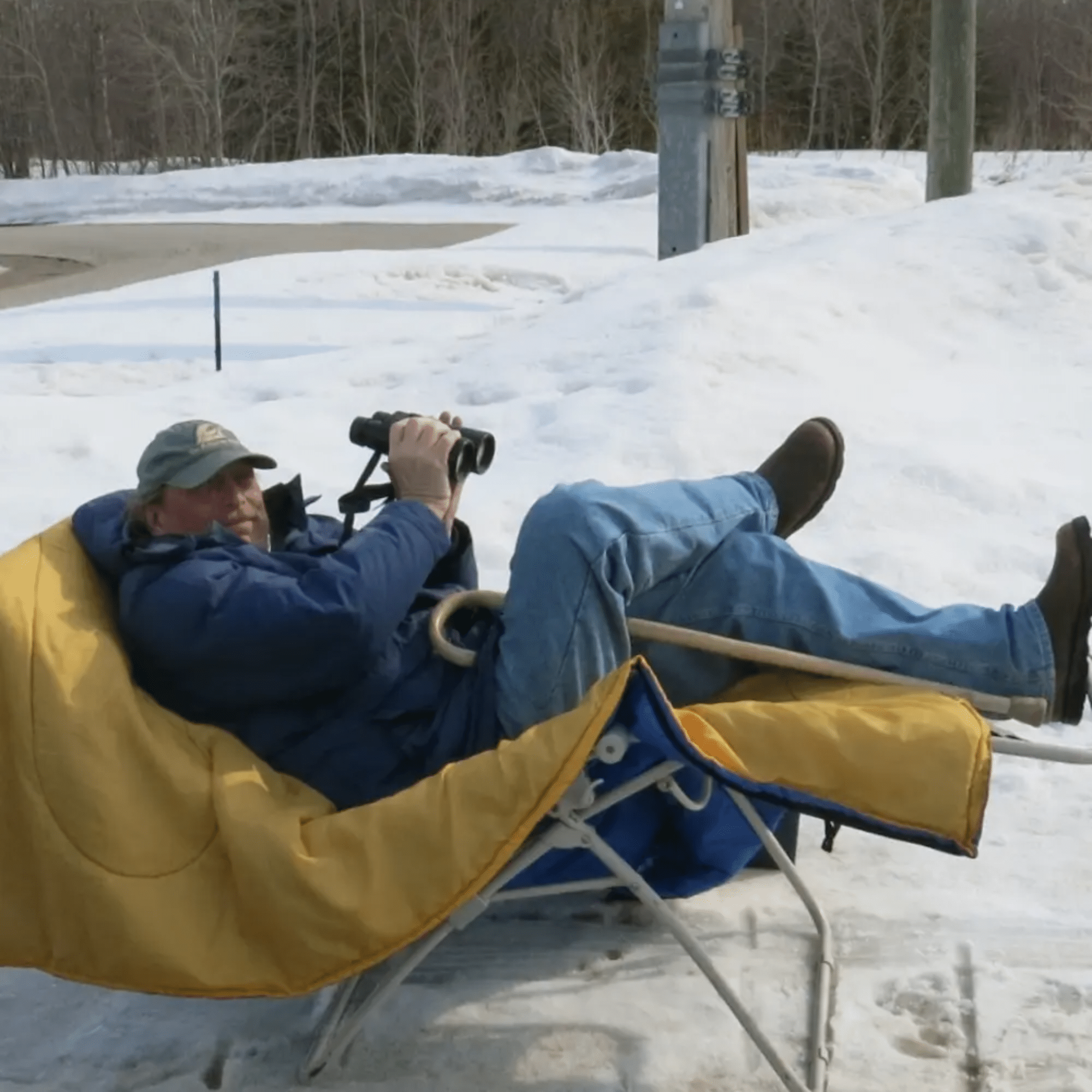 Kevin Georg
(Hawks Spring, 2014, 2015, 2016, 2018, 2019, 2020). Since then, I have birded in Nicaragua and worked as Hawk Counter for Detroit Hawk Watch in the fall of 2019 and 2020.
Kim Strunk (Née Edgington)
(Owls Spring, Fall 2016). In 2017, I married Olympic National Park ranger Michael Strunk and moved near Seattle, where he attends computer programming school. I worked with Amazon, hoping to go back to school, obtain a bird banding permit, and research Saw-whet Owls on the Olympic Peninsula as a Master's project.
Krista Botting
(Hawks Spring, 2021). I'm from Ionia, Michigan, and I graduated from Alma College in 2018 with my Bachelor's in Biology and Ecology/Evolution. I've previously been a hawk counter at Lehigh Gap Nature Center in Pennsylvania (Fall 2018), at Whitefish Point in Paradise, Michigan (Spring 2019), and at Hawk Ridge Bird Observatory in Minnesota (Fall 2019). I was supposed to be the Mackinac Island Hawk Counter for MSRW in Spring of 2020, but COVID-19 unfortunately sidelined those plans. I've also been a field biologist in New York, and a research assistant while at Alma College. Those projects included nest box monitoring, banding passerines and analyzing their plumage, banding American Kestrels and analyzing their territory preferences and size.
Kyle Wiktor
(Waterbirds Fall, 2018)
Laura Makielski
(Owls Spring, 2015). After leaving, I worked for Arctic National Wildlife Refuge, organizing and digitizing old data. In June 2018 I conducted a shorebird nesting study in Barrow, Alaska for the U.S. Fish and Wildlife Service.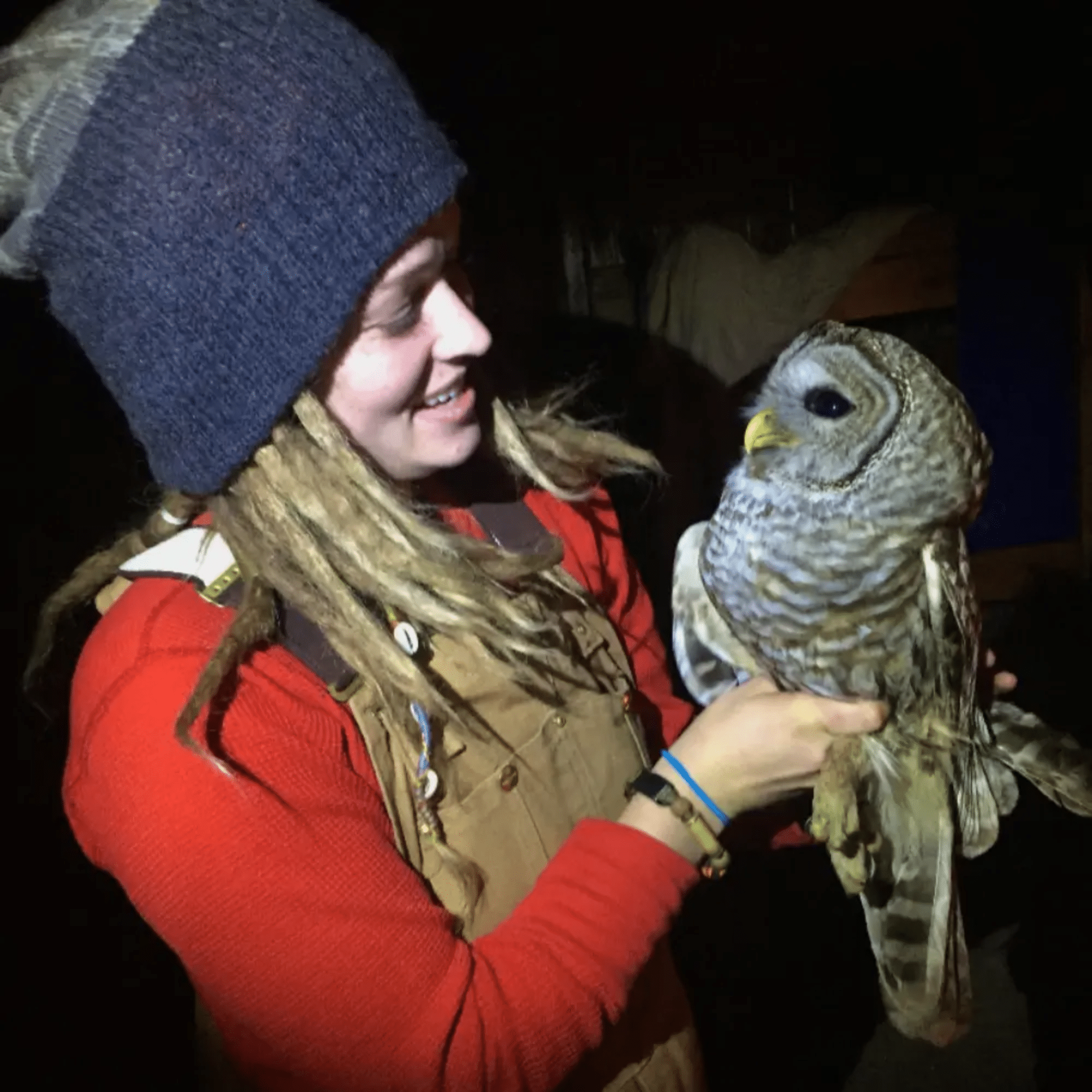 Loren Taylor
(Owls Spring, 2015). Since May 2015, I have worked as a Nongame Avian Biologist for the Wildlife Diversity Program of the Kentucky Department of Fish and Wildlife Resources. Here I oversee the monitoring of Peregrine Falcons, American Kestrels, Ospreys, Loggerhead Shrikes, Golden-winged Warblers, and Prothonotary Warblers.
Matthew Hanneman
(Owls Spring, 2018)
Maycee Hash
(Owls Fall, 2018, 2019). After garnering tremendous experience banding owls with MSRW, I was granted a federal bird banding permit, and in 2020 launched a saw-whet owl banding station in northwest California. Migratory owl movement trends in the western US are poorly understood, so I'm very excited to uncover the secrets of these cryptic wee beasties.
Megan Diamond
(Owls Spring, 2021). I'm from Cottage Grove, Minnesota, and I graduated from University of Minnesota in December 2017 with my Bachelor of Science in Fisheries, Wildlife and Conservation Biology. While most of my field work and research has dealt with deer and wolves, I did spend 2 summers in Pellston, Michigan working with the Great Lakes Piping Plover Recovery Effort, monitoring, handling and banding plover adults and chicks. I also spent a summer in St. Paul, Minnesota monitoring, handling, processing and banding 3 different gull species for an avian influenza study. I am very excited about the assistant owl banding position with the Mackinac Straits Raptor Watch and all its responsibilities.
Nancy Drilling
(Owls Fall, 2020, Spring, 2021). I'm originally from Iowa and now live in the Black Hills of western South Dakota. Since getting a Master's degree in Biology at Illinois State University, I've worked on a variety of bird research and survey projects around the U.S., including research on waterfowl, shorebirds, songbirds, and colonial waterbirds. I also did a stint with the Peace Corps in Thailand.
Nick Alioto
(Owls Spring & Fall, 2017 / Owls Spring, 2019 / Hawk Banding Spring, 2020, 2021). Since then, I have overseen bird banding at Hilliardton Marsh Research and Education Center in northeastern Ontario, radio-tagged Whippoorwills for the University of Illinois, and banded diurnal raptors Intermountain Bird Observatory in Idaho for two years. As of November 2020, I plan to pursue a graduate degree with Michigan State University studying Red-tailed Hawks.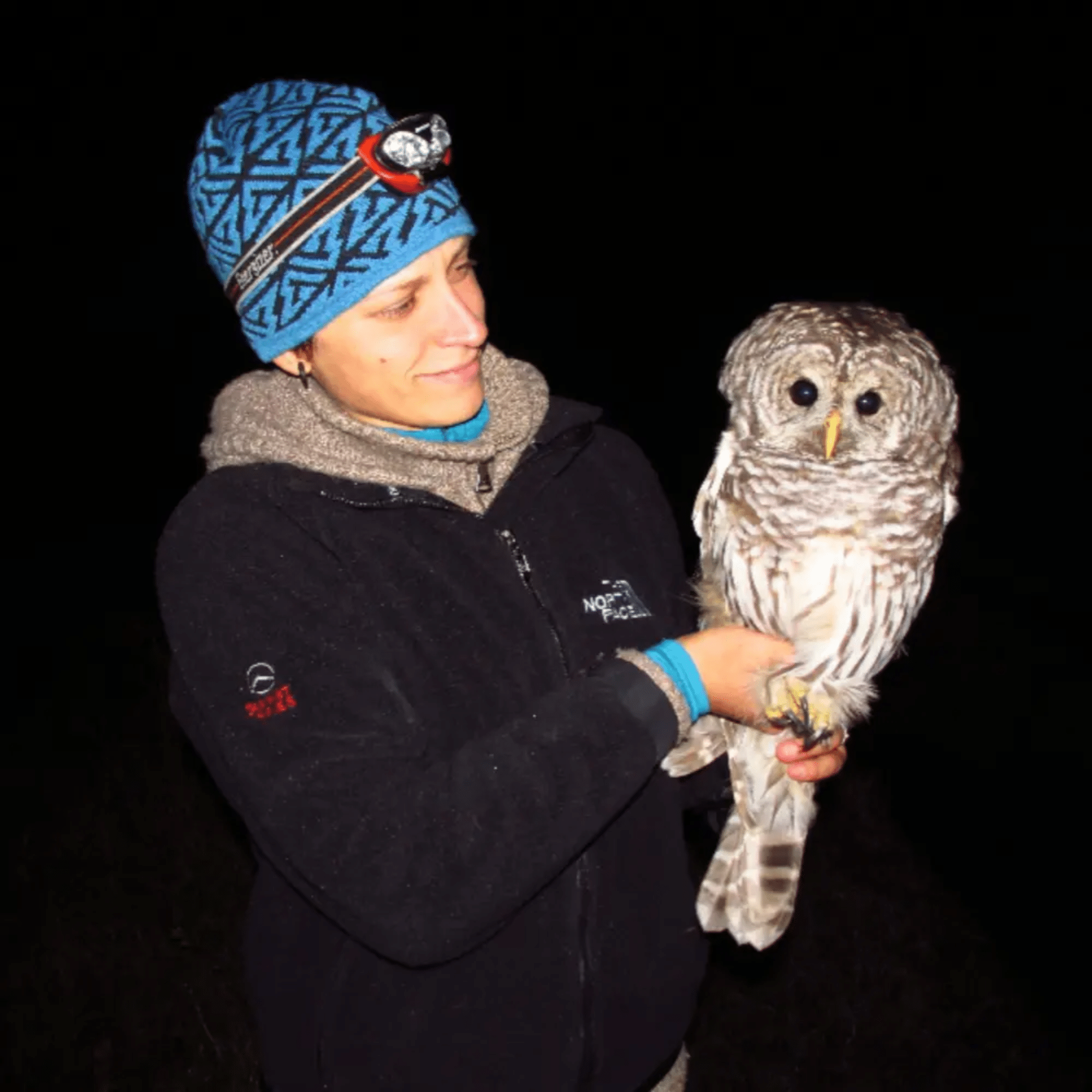 Selena Creed
(Owls Fall, 2014, 2015). Since then, I work to safeguard birds and airplane travelers at a major airport. I have captured and relocated numerous raptors, including Snowy Owls.