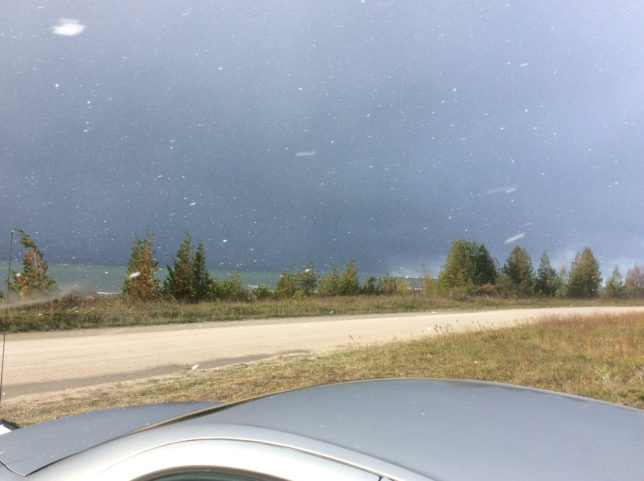 The weather has continued to be rather neat and interesting for October, but not very conducive for raptor migration. Despite these adverse conditions, raptors have still been attempting to migrate through the straits.
On the 15th there was rain until 11:45. From 11:45 until 12:45 there was no form of precipitation, and this was when the raptors pushed through for the day. After 12:45 there was more rain which transitioned into sleet, then snow, and finally hail. A total of 186 raptors for the day was rather good considering all the weather, with highlights being 90 Sharp-shinned Hawks, 41 Red-tailed Hawks, a Broad-winged Hawk, and a Golden Eagle.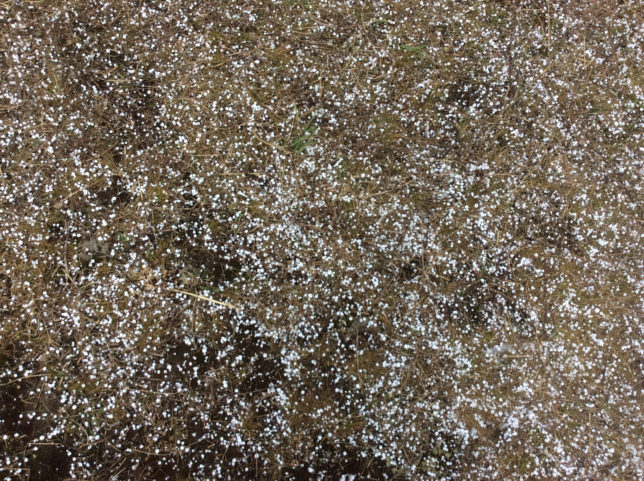 On the 16th there was on and off rain until 12:45 and winds steady at 20 mph out of the SW to WSW, gusting to 30 mph throughout the day. Only 4 raptors were tallied, but 2 of these were Northern Harriers.
On the 17th there was snow and sleet squalls throughout the day, lasting up to 30 minutes at a time. Fortunately there were NW winds all day, which led to 127 raptors tallied. Eleven Red-shouldereds was the most so far this season and another Rough-legged Hawk flew by.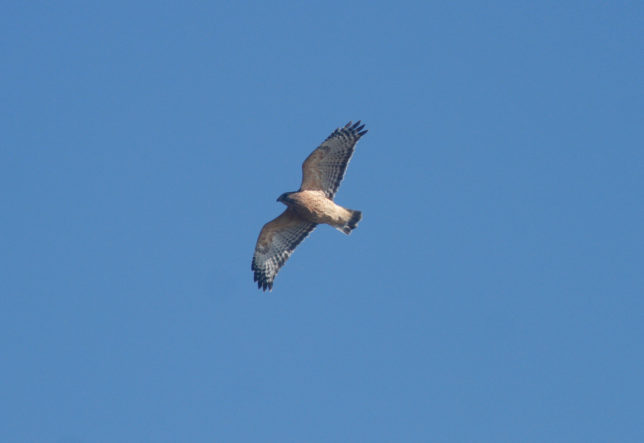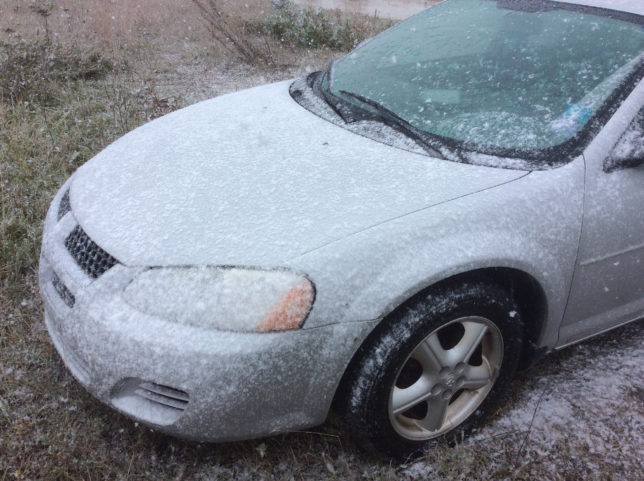 The 18th saw strong SW winds all day, increasing in strength nearly every hour or two. It was the first sunny day, that remained sunny, in over a month! In fact, the last time we had this much sun was on September 17th! This led to a rather nice movement despite a wind direction raptors had to work against. In fact, they chose to go during the middle of the day, rather than the less windy, earlier part of the day. From 12 until 2 contained the bulk of the flight, with most Red-tailed Hawks flying across the straits in steady 15 mph SW winds and still regularly crossing in steady 17 mph winds that were gusting to 25 mph. It seemed as if the steady 18-20+ mph mark was when they stopped crossing into the SW wind. Many still got to the lake but subsequently turned around and headed north or lingered around. At one point there was even a distant kettle of 45 Red-tailed Hawks to the northeast, with an additional 17 in view at the same time. So 148 of the 210 Red-tailed Hawks crossed the straits into a strong headwind. This was incredibly surprising and unexpected to see. Red-tailed Hawks prefer not to cross large bodies of water and yet they did so in some of the most unfavorable winds. It was definitely the most unfavorable conditions I've ever seen Red-tailed Hawks cross anywhere. From 1:00 onward, winds were steady at 18-25 mph and gusting 25-33 mph.
A total of 357 raptors were tallied for the day including 109 Turkey Vultures, 4 Red-shouldered Hawks, 4 Rough-legged Hawks, a "dark morph" Red-tailed Hawk, and a Golden Eagle.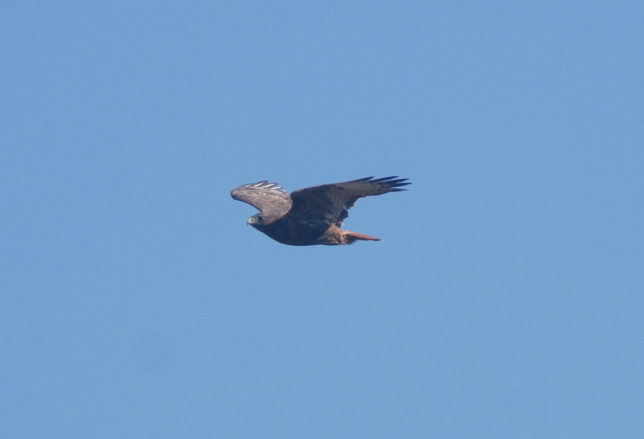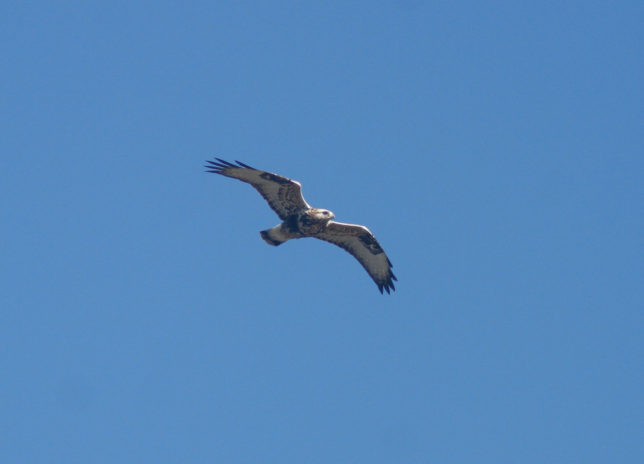 Today, the 19th, saw SW winds steady at 20-26 mph, gusting to 39 mph, with rain from around noon onward. Just 3 Sharpies were tallied.
Tomorrow may finally be the last day of this long stretch of strong winds. As a plus it's out of the NW so it might be rather productive, particularly for later season migrants. After tomorrow no precipitation is currently in sight, and winds are forecast to be less than 15 mph for the near and long future. With weather becoming "normal" again, we should start seeing raptors in average numbers again (hundreds). The forecasts change hour to hour here more than anywhere I've ever been, but if the forecasts are correct, then Tuesday looks very promising. If it stays that way (moderate NW winds) a 750+ raptor day is probable.