Greetings,
Nick and I hope all of the MSRW followers are doing well. Today the nets will remain closed due to a storm moving through the area. This past week of banding has been rather slow and odd, but we figured we can sneak in a blog since we are not opening nets tonight.
The last couple of banding nights have been oddly slow. Sunday night we opened nets and we didn't have any captures! This is the first night we've had a banding night with no owl captures! The proceeding banding nights captures ranged from 1 to 3 birds. Monday we had netted 3 NSWOs. Tuesday we had one NSWO capture and yesterday we had another 3 captures. The storm moved in early in the AM and we had to close nets early. The 3 birds that we captured last night were moving in front of the anticipated storm. We are expecting another big push of owls the last week of April and the first week of May. Long-eared Owls should be moving north so hopefully we will be capturing more LEOWs. The weather this weekend should be good for banding and we are expecting the owl numbers/ captures to increase again.
Last week we had mentioned that we had a foreign recapture on April 14. We aged this NSWO as a SY female. We just received the information on this bird and it was captured and originally banded in Brown County Indiana. It was banded on October 25, 2016 as a HY female. Once again, it is gratifying to know that we are correctly ageing and sexing the birds that we are capturing.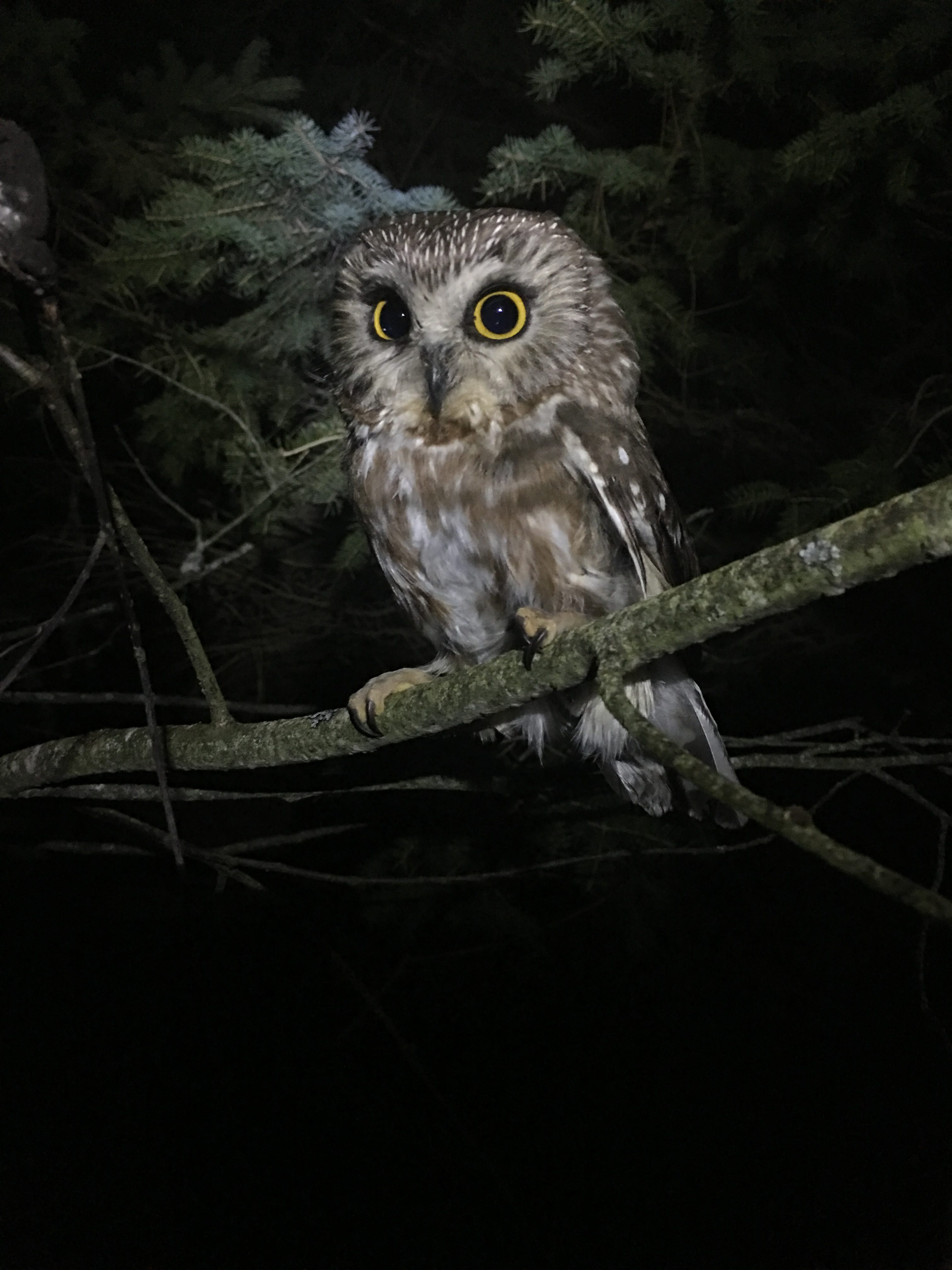 Next time we will report encounters with our amphibian friends and a separate post for our slow motion soft releases of a BDOW and a LEOW. Until next time my raptor loving friends, good birding!