Hello Again,
A few blogs back, we had mentioned that we had a couple of NSWO recaptures that were banded in previous owl banding operations. We just received the information and we are very excited to share the news with you.
The first recapture that night was a bird that was previously banded at Hilliardarton Marsh Education and Research center. This station is located in northeast Ontario, in close proximity to the Quebec border. This bird was banded on October 14, 2015 as SY (second-year) female. When we captured it in Cheboygan State Park, we aged and sexed it as an ATY female. It is gratifying to know that we are correctly ageing and sexing the owls we are capturing.
Our second recapture for the night (29 March 2017) was also an ATY (After-third-year) female. After receiving the information for this bird, we discovered that it was originally banded at Hawk Ridge Bird Observatory in Duluth, Minnesota. This bird was banded as a HY (Hatch-year) female in 2014.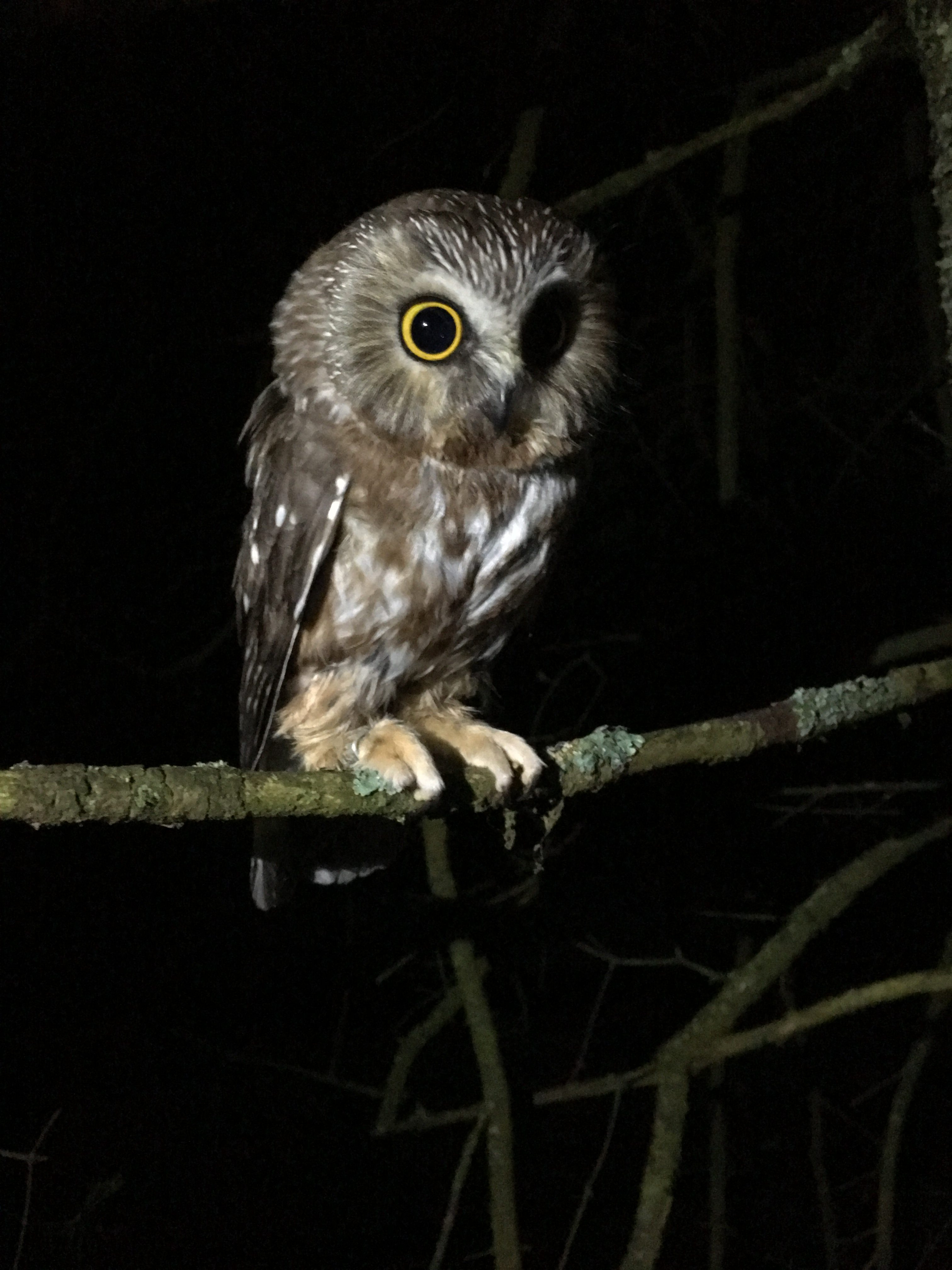 The night of April 13th, going into the 14th, we netted another foreign recapture. We submitted the band number and we are waiting for the information. We can't wait to find out where this bird was originally banded.