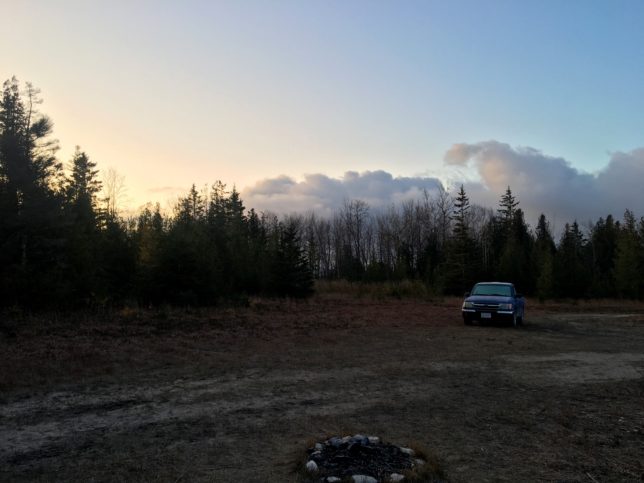 This morning, the sun rose on the last full night of operation. I will see about opening the set tonight, however more than likely snow flurries will shut the station down early. Tomorrow, Ed and I will disassemble the station, thus drawing the 2019 fall owl banding season on Pt. laBarbe to a close.
How have things gone the past few nights? Windy and frigid. Some owls were on the move, though; since Saturday night, we caught 15 saw-whets. It's been frustrating to get stymied nearly every night this month by foul anti-owl weather, but that's just how field work goes at times. At least the frozen-hard ground is fun to walk on. My other favorite pass-time when the temperature creeps down into the 20's is to sit by the furnace drinking copious amounts of coffee.
In the coming days I'll write one final post of the season summary and share some of my thoughts.

Until then, have a saw-whet from last night.
Maycee