Hi Everyone,
I filled in for Kyle last Sunday, but due to some website issues, I have not been able to type up this report until now.
It was an interesting day. The weather was very dull and dreary and rainy in the morning, as will be evident in the photographs. The rain died down after a few hours, but the clouds never let up. For much of the day, the front edge of a front was traveling through the straits parallel to it. Around 2PM it produced this between McGulpin Point and St. Helena Island.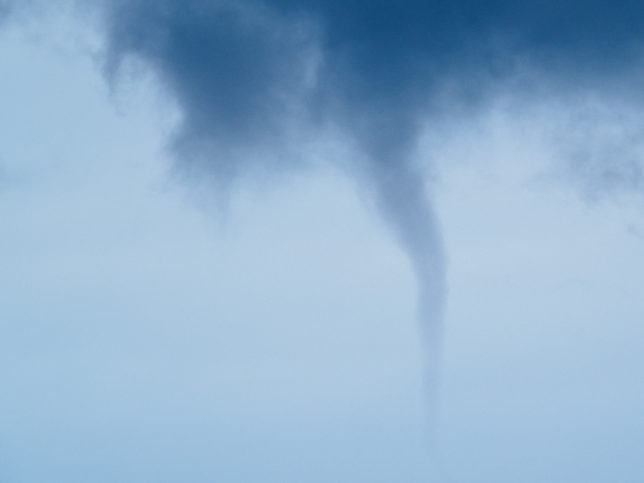 It only lasted for about thirty second and then quickly dissolved, but was still pretty interesting.
Birdwise, the day was generally marked with slow periods punctuated with a few minutes of activity. Overall, it was a good day for diversity. Highlights include an early morning Pine Siskin that I heard fly in off the lake. I wasn't able to locate it for a few minutes, but eventually it flew out of the woods and landed in a nearby bush for a few minutes.
Red-throated Loons outnumbered Common Loons. This happens from time to time, but is not really a common occurrence. Here is a pair that flew by midday.
There were a few Horned and a couple of Red-necked Grebes hanging out off the beach for much of the day.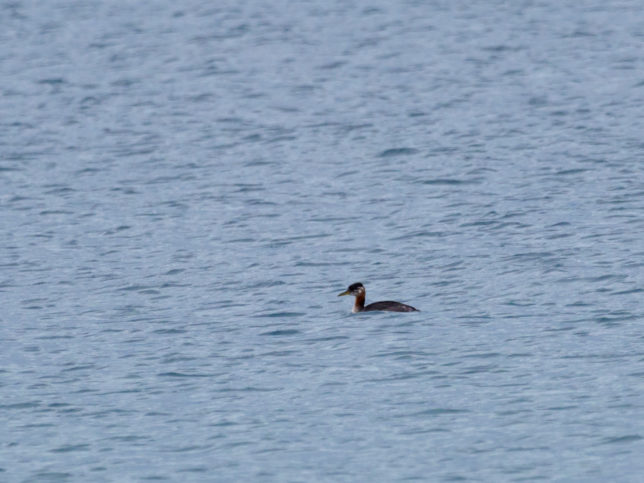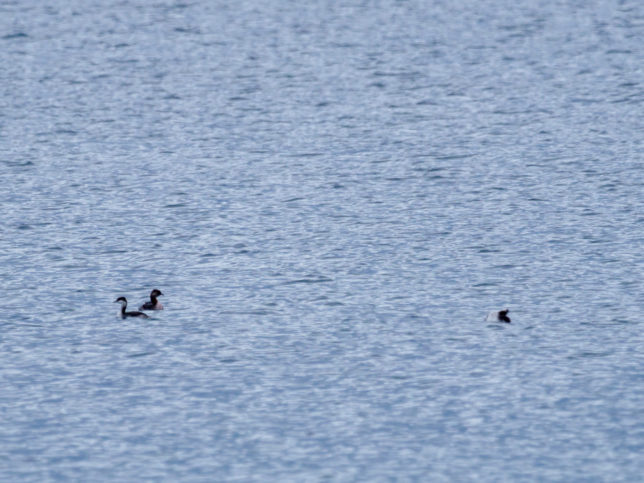 There was also a Surf Scoter swimming off of the beach for about twenty minutes. All three species of Scoter were recorded, which is pretty unusual.
The highest count of the day was 199 Canada Geese that threw by either south or west.
The songbird activity was slow. This was probably partially due to the weather and partially due to the changeover in species composition. Warblers are leaving the area, but soon we should be seeing more Pine Siskins, Snow Buntings, American Pipits, and Horned Larks. I'll leave you with a photo of a Palm Warbler that was still hanging around.